2020/09/26
NHK WORLD JAPAN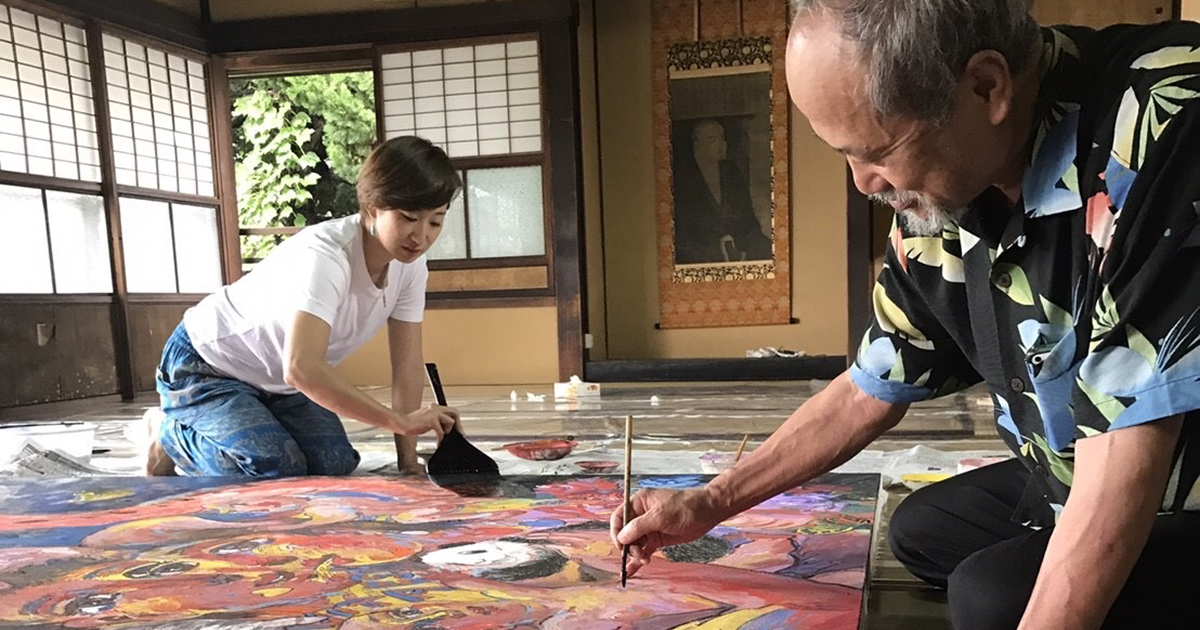 World-renowned Western-style painter Koji Kinutani and his daughter Kanako, a Japanese-style painter, collaborated on a work which successfully harmonized the 2 worlds of his burning color and her monochrome ink painting.
Titled "Shining Life," the work is being shown this summer at a major exhibition in Kyoto and attracting great attention.
This is the heartwarming story of the intense relationship between father and daughter as they proceed toward the birth of a joint masterpiece.
Thursday, October 1 05:00
Saturday, October 3 08:10/ 14:10/ 19:10
Sunday, October 4 02:10
https://www3.nhk.or.jp/nhkworld/en/special/episode/202010010500/
国際放送・NHKワールドJAPAN英語版
番組名:「Shining Life」
放送日:
2020年10月1日(木)午前 05:00
2020年10月3日(土)午前 08:10/14:10/19:10
2020年10月4日(日)午前 02:10