絹谷幸二 天空美術館
Koji Kinutani Tenku Art Museum
2020.12.19 リーフレット

2020.12.19 Leaflet
2020.12.19 VR動画

2020.12.19 VR Movie
フォトギャラリー

Photo Gallery
機関誌

Official Journalr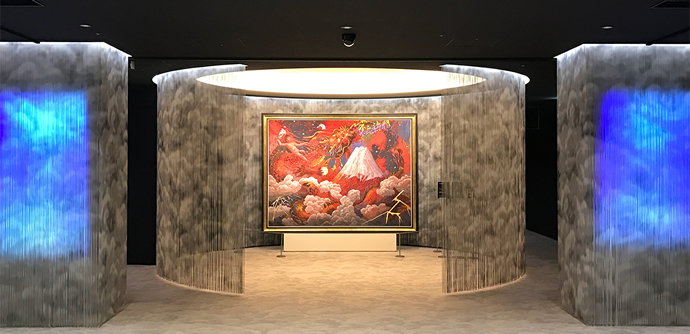 シンボルゾーン
Symbol Zone
天空をイメージさせる幻想的なプロローグ空間。象徴的な作品でみなさまを絹谷ワールドへ誘います。
It is the visionary prologue space which makes the sky imagine.You are lured out to the Kinutani world with the symbolic works.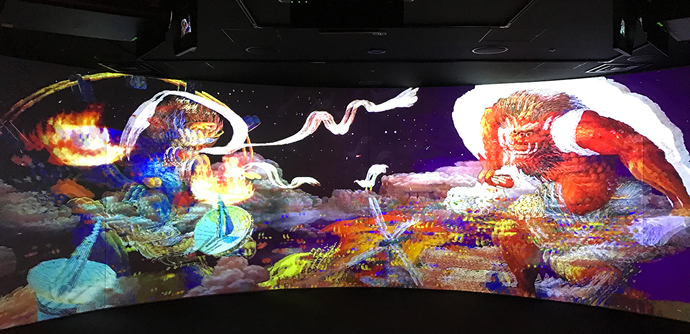 3D映像演出
3-D image production
絹谷幸二が描いた作品の世界に引き込まれたかのような臨場感を、迫力ある3Dの大画面でお楽しみいただけます。
You can enjoy a sense of reality as if you were drawn into the world of the work which Koji Kinutani created in a big screen of powerful 3D.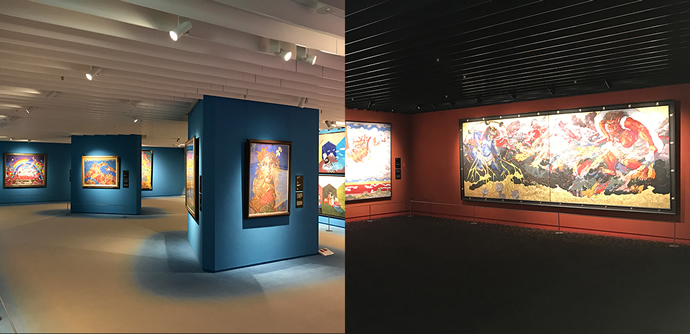 展示ゾーン「青」 展示ゾーン「赤」
Exhibition Zone BLUE.Exhibition Zone RED.
作品から導かれた色彩「青」と「赤」の展示空間で、絹谷作品を心ゆくまでご堪能ください。
In display space of color "blue" and "red" led by the works, please thoroughly enjoy the works of Kinutani to your heart's content.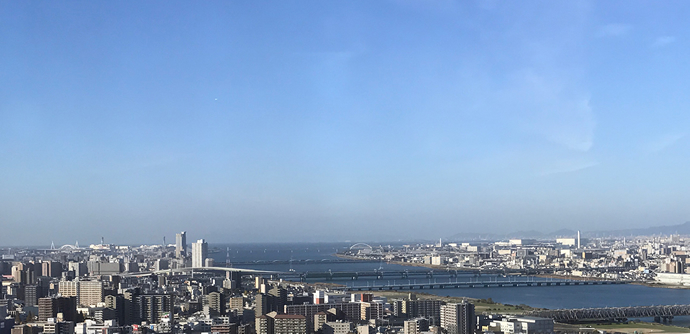 天空ギャラリー
Tenku Gallery
大阪湾に臨む街を見渡せる眺望が楽しめます。ここでは撮影可能です。
You can enjoy looking out over the town facing Osaka Bay. Here, you can take a picture.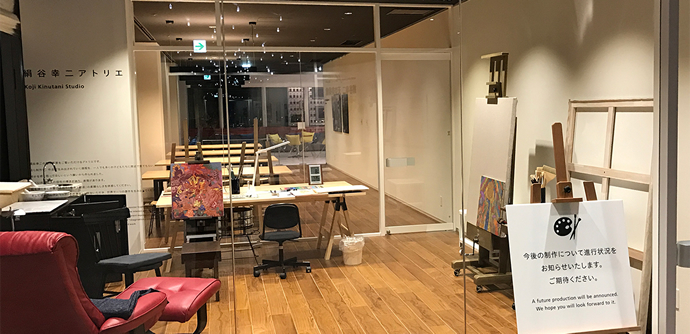 絹谷幸二 アトリエ
Koji Kinutani Studio
制作風景をご覧いただけるアトリエです。作品が生み出されていく過程を多くの子どもたちに間近で見てもらい、何かを感じ取ってほしいという絹谷幸二の願いからこの場所にもうけられました。
Here is the studio where you can see his production scenery. He had the process in which the work was produced seen by many children from up close, and the studio was set up in this place from Koji Kinutani's wish that he wanted them to sense something.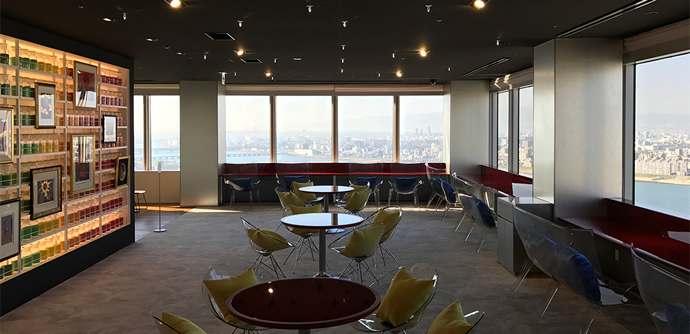 天空カフェ
Tenku café
鮮やかで豊かな色彩に包まれたカフェです。色彩の集合体である華やかな空間で、美術鑑賞の余韻をお楽しみください。
It is a cafe filled with an atmosphere of bright and rich color. Please enjoy the reverberation of art appreciation in the gorgeous space which is an aggregate of color.
開館時間

Opening Hours

10時~18時、金曜日・土曜日・祝前日は10時~20時
(入館は閉館の30分前まで)
10:00-18:00 / Fridays, Saturdays,
the day before ho lidays: 10:00-20:00
(Last entry 30 minutes before closing)

休館日

Closed

火曜日(ただし、祝日の場合は開館し、翌平日が休館)、12月30日〜1月3日、展示替え期間
Tuesdays (However, in the case of a public holiday, it opens, and the following weekday is closed.) From December 30 to January 3rd. The exhibition replacement period

入館料

Admission fee

一般1000円、大学・高校・中学生 600円、小学生以下無料、団体・障がい者割引あり
General 1000 yen, university · high school · junior high school student 600 yen, less than primary school student free, group / People with disabilities discount available

所在地

Address

〒531-0076 大阪市北区大淀中1-1-30
梅田スカイビル タワーウエスト27階
Umeda Sky Building Tower West 27th Floor 1-30,Oyodonaka 1-chome, kita-ku, Osaka 531-0076

アクセスマップ

Access map